Details
Ltech EDT3 DALI RGB Touch Panel Master Led Controller
Product Features
Adopt DALI standard protocol IEC62386-102,207,209.
Support DT8 type, x-y(EDT3) color control.
Support switch, dimming and color adjustment function, zone control is available.
DALI bus supply power.
Easy to set address.
Support scene, group, unicast and broadcast mode.
Touch vibration.
Technical Specs
Power supply:DALI power
Signal:DALI
Dimming key: EDT3:RGB control
Power consumption:< 6mA@16V
Working temp.:-30°C~55°C
Dimensions:L86×W86×H37(mm)
Package size:L113×W112×H50(mm)
Weight(G.W.):240g
Package Included:
1 Piece of Ltech EDT3 DALI RGB Touch Panel Master Led Controller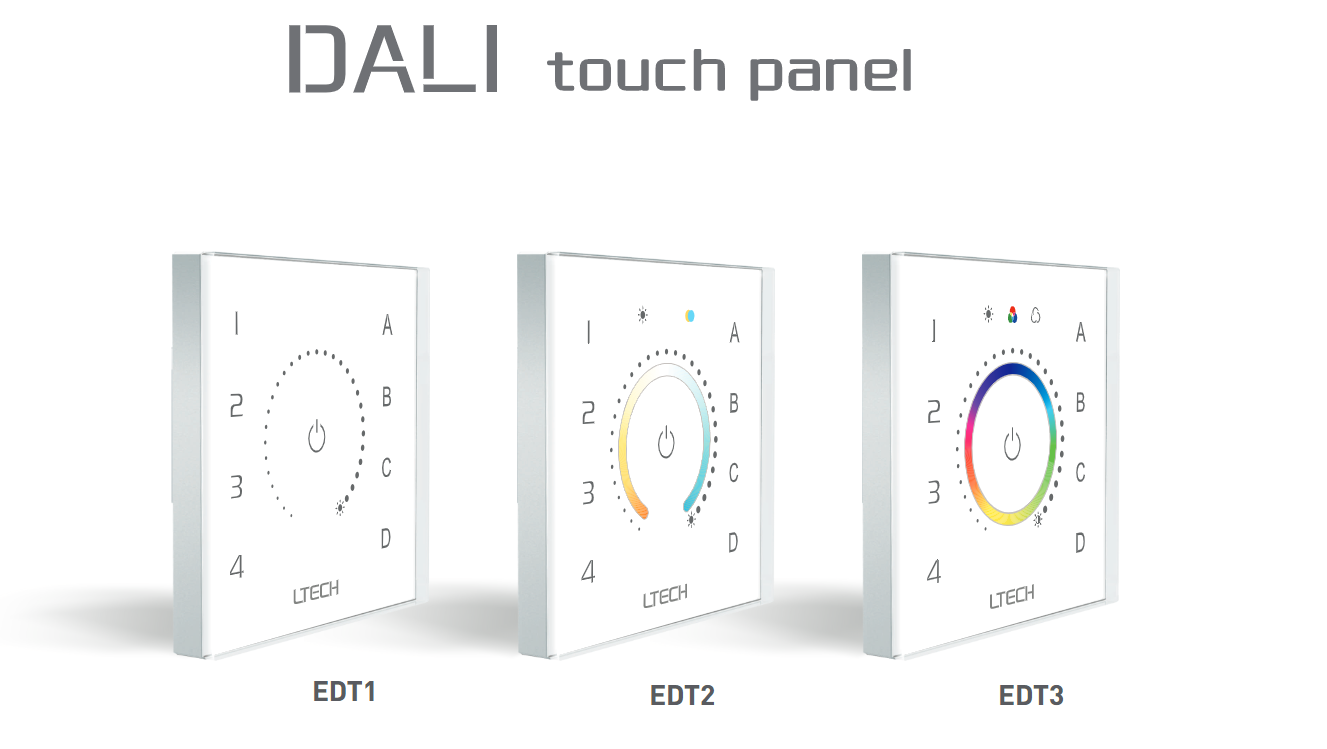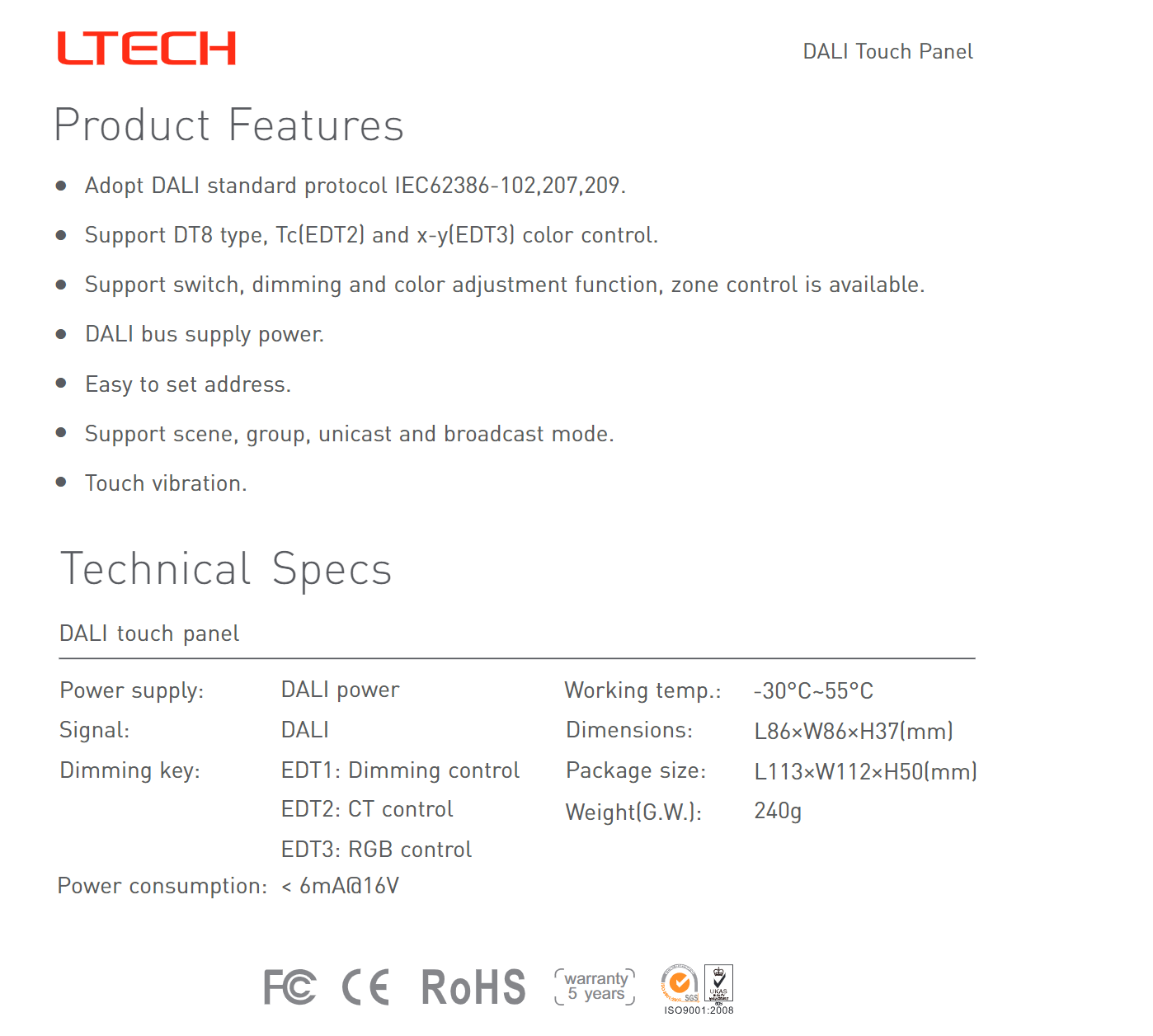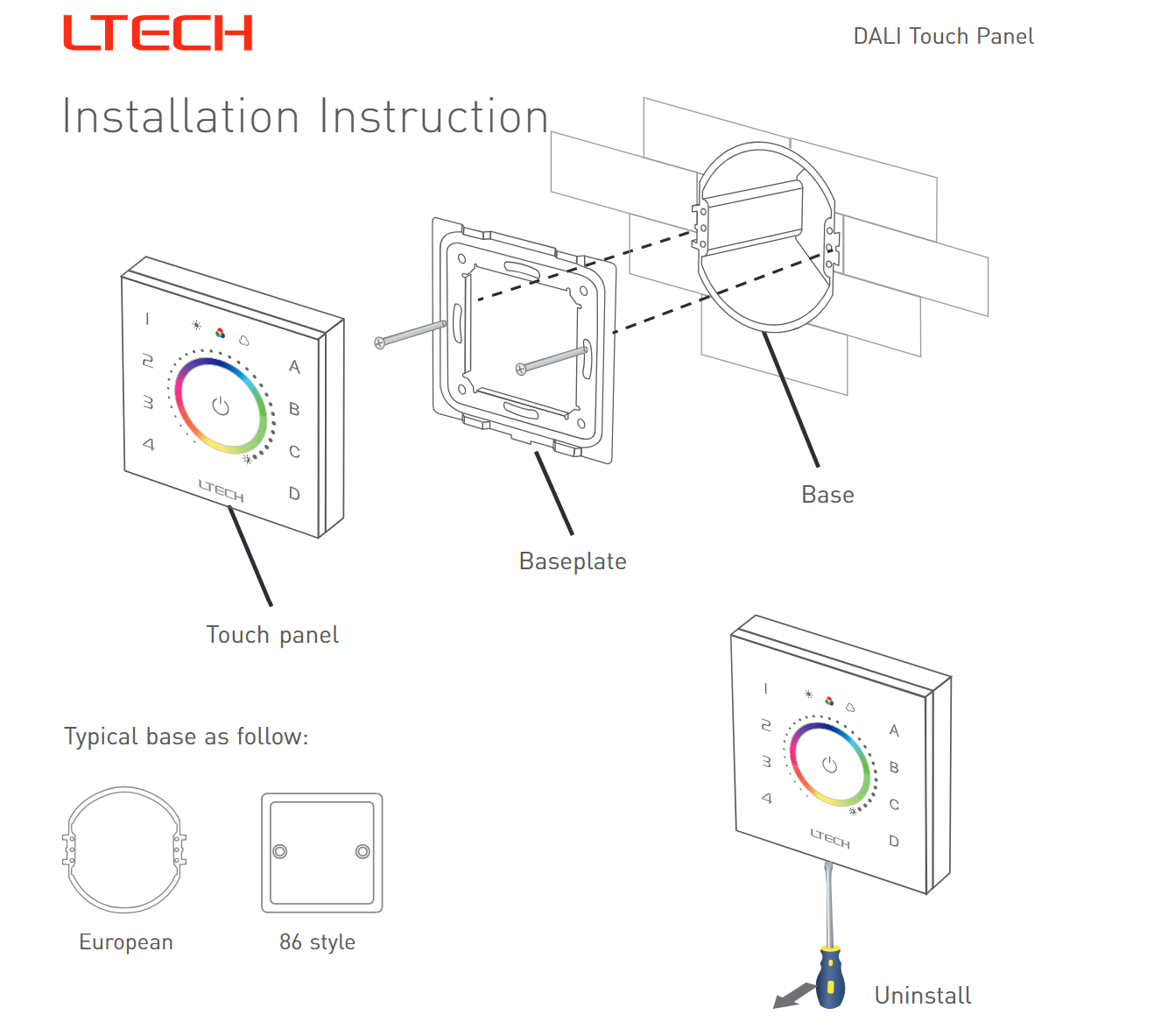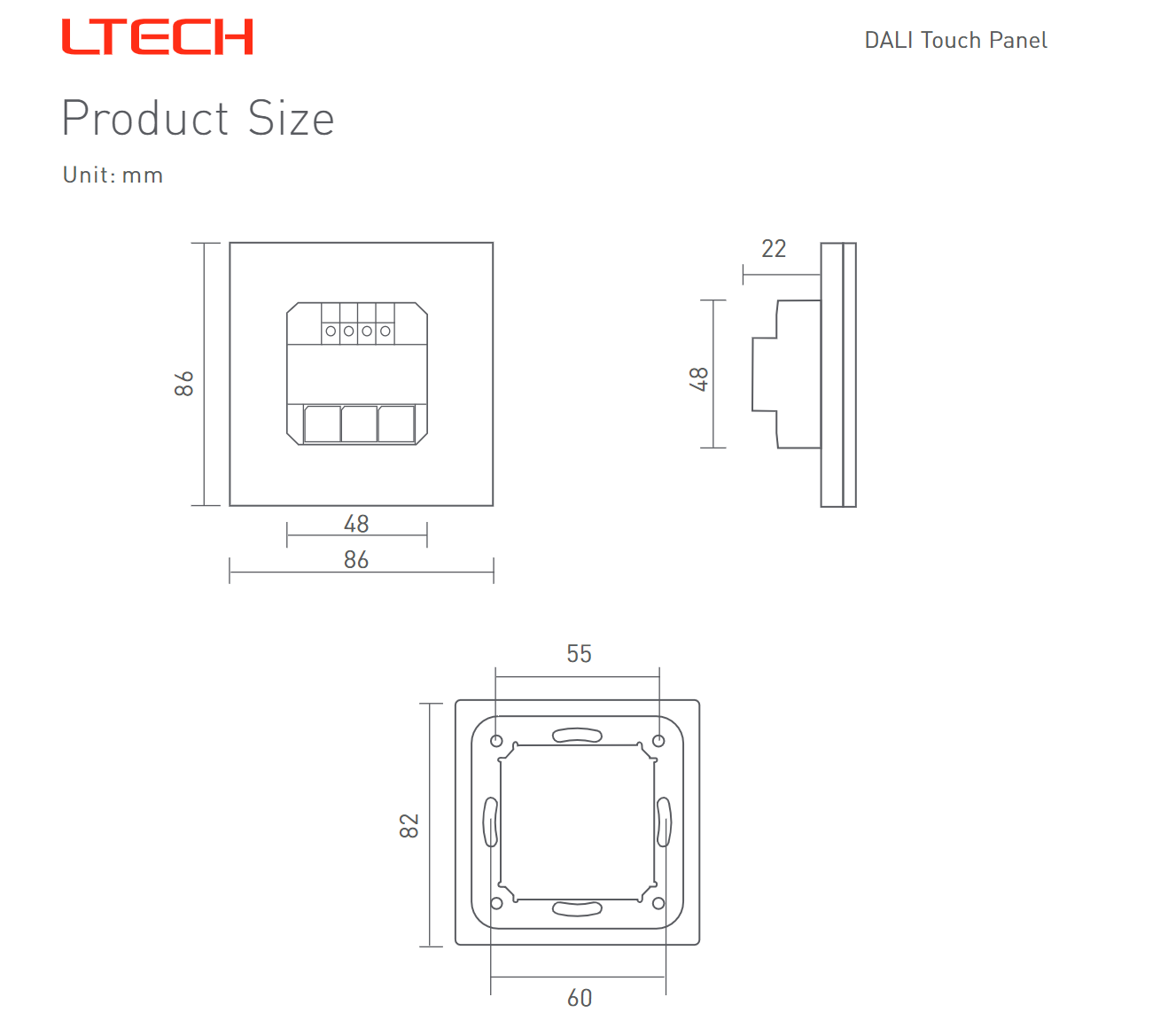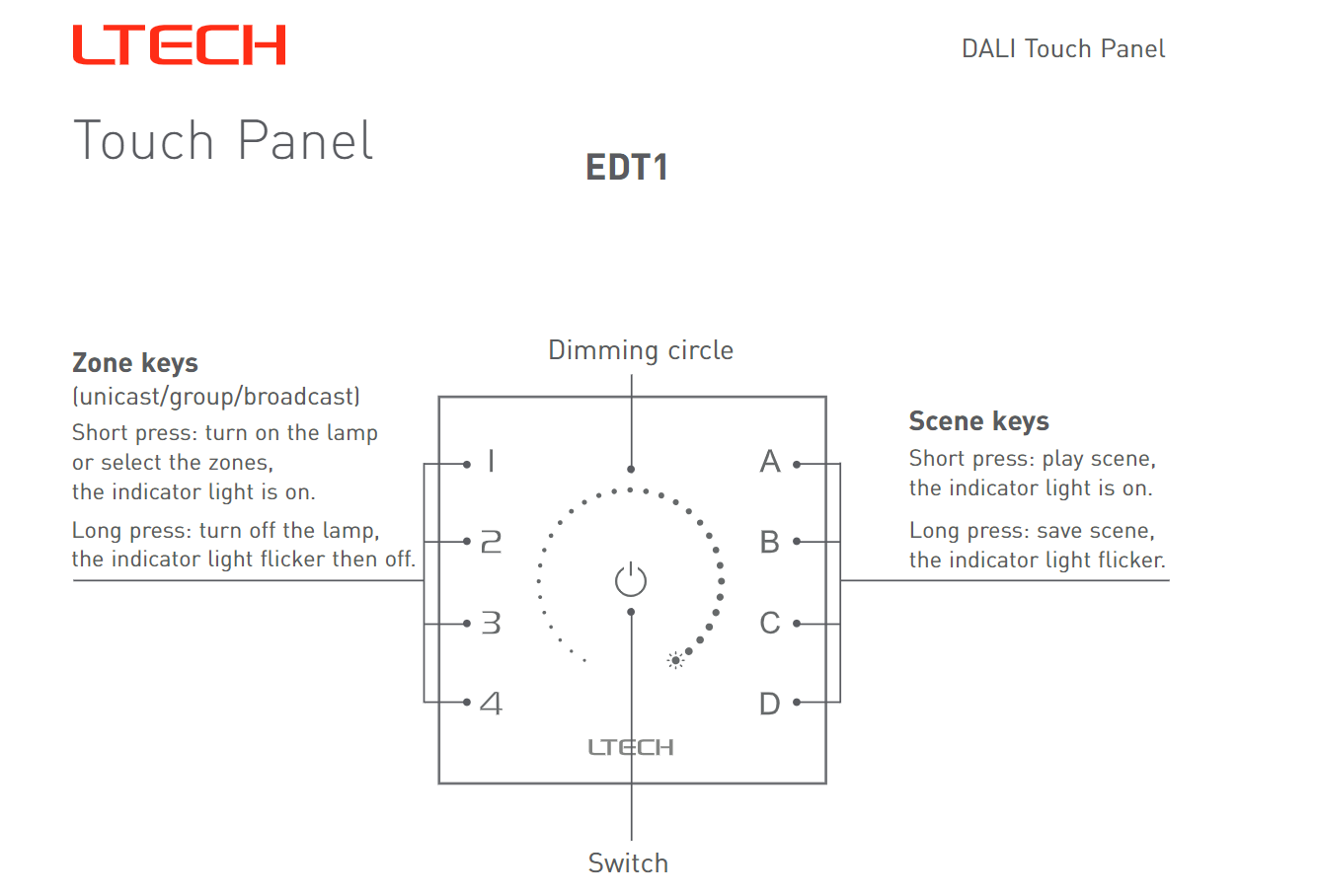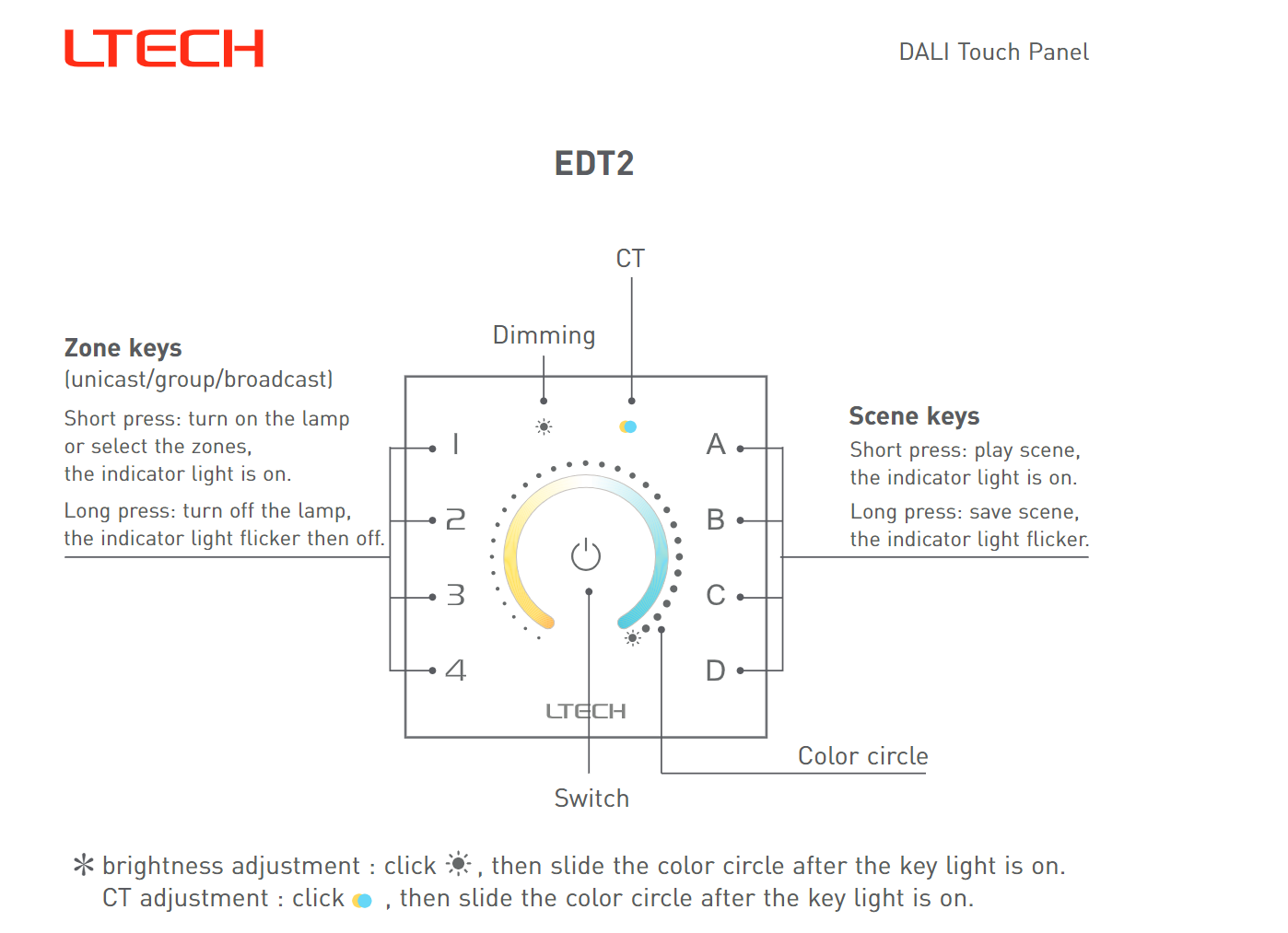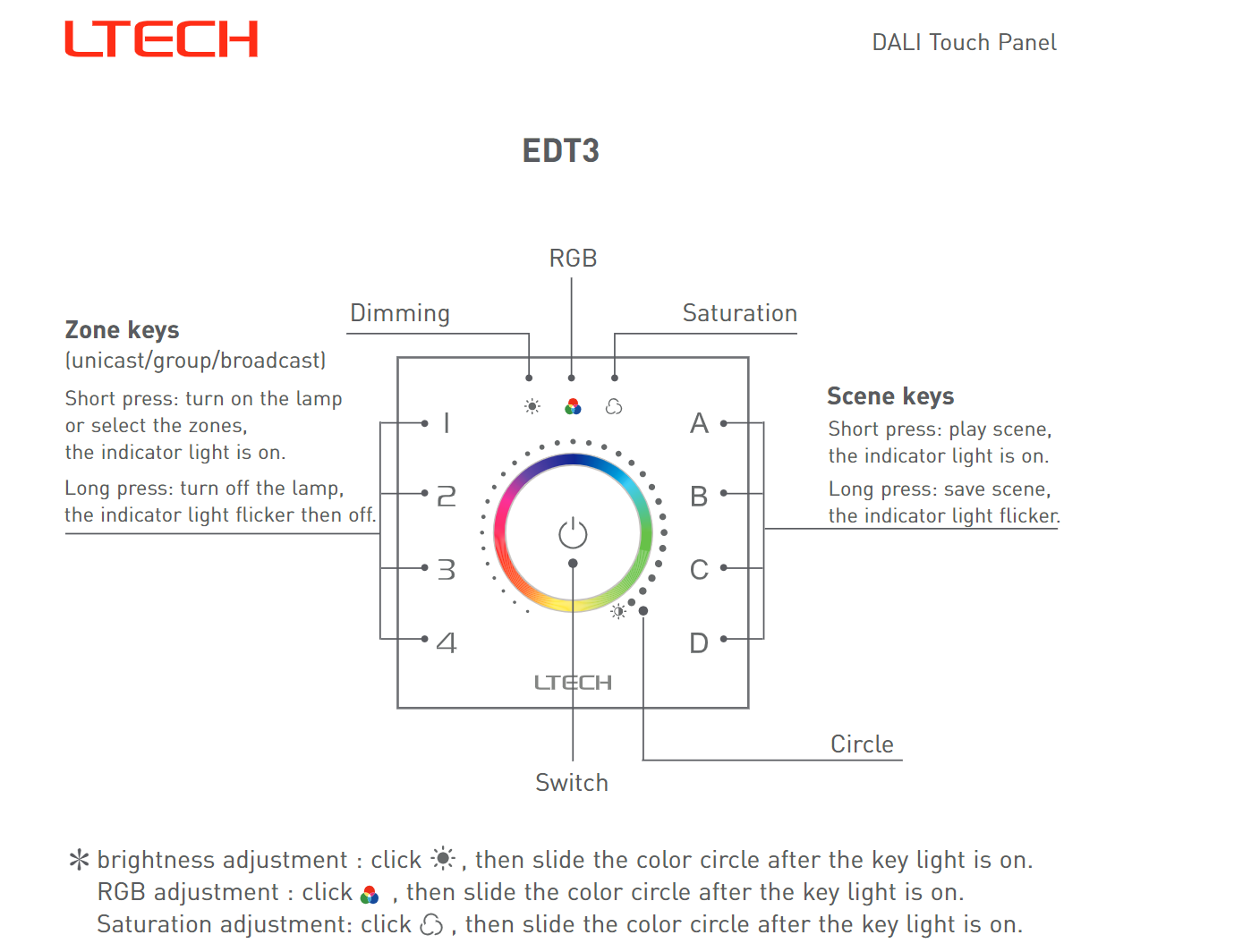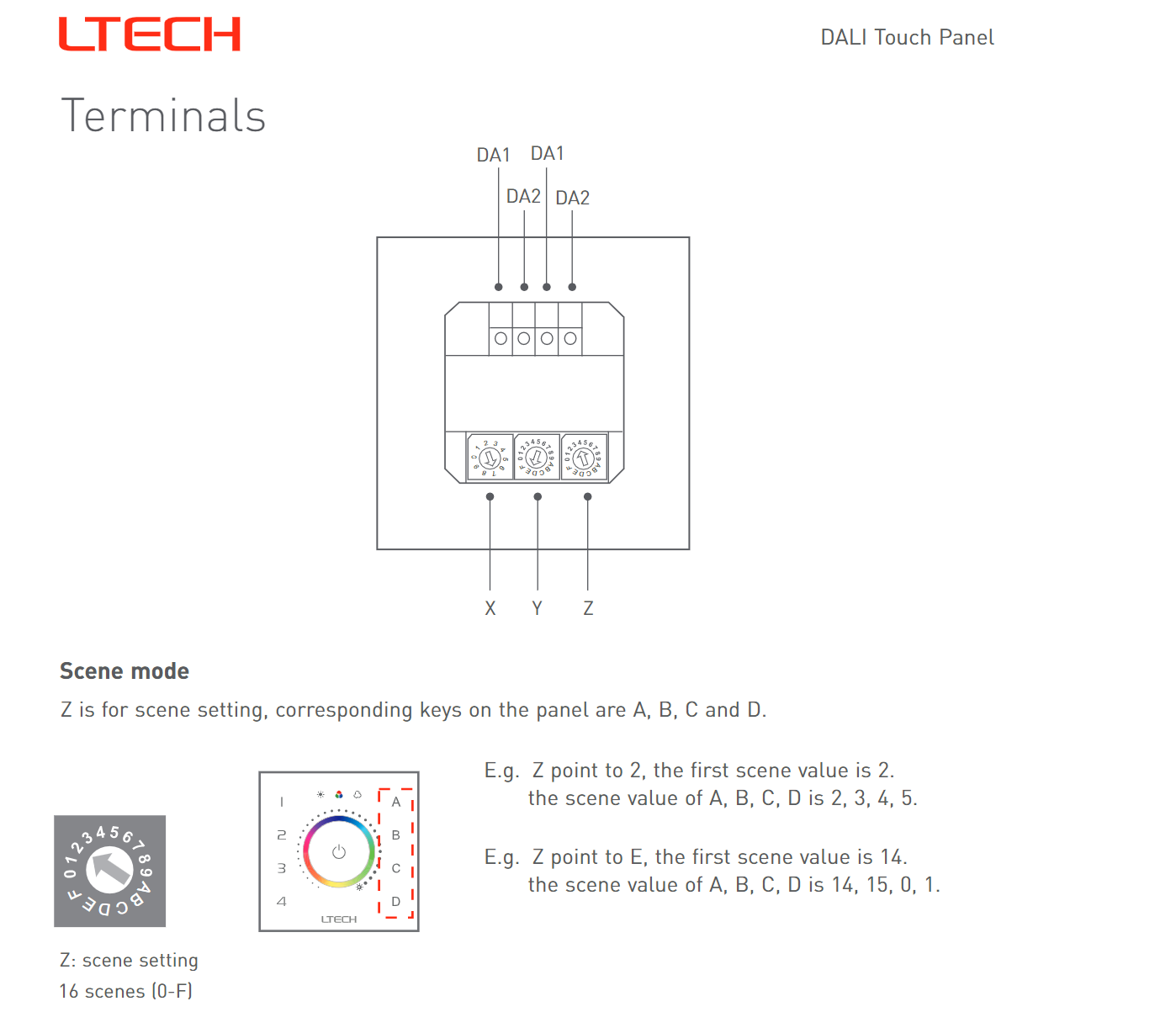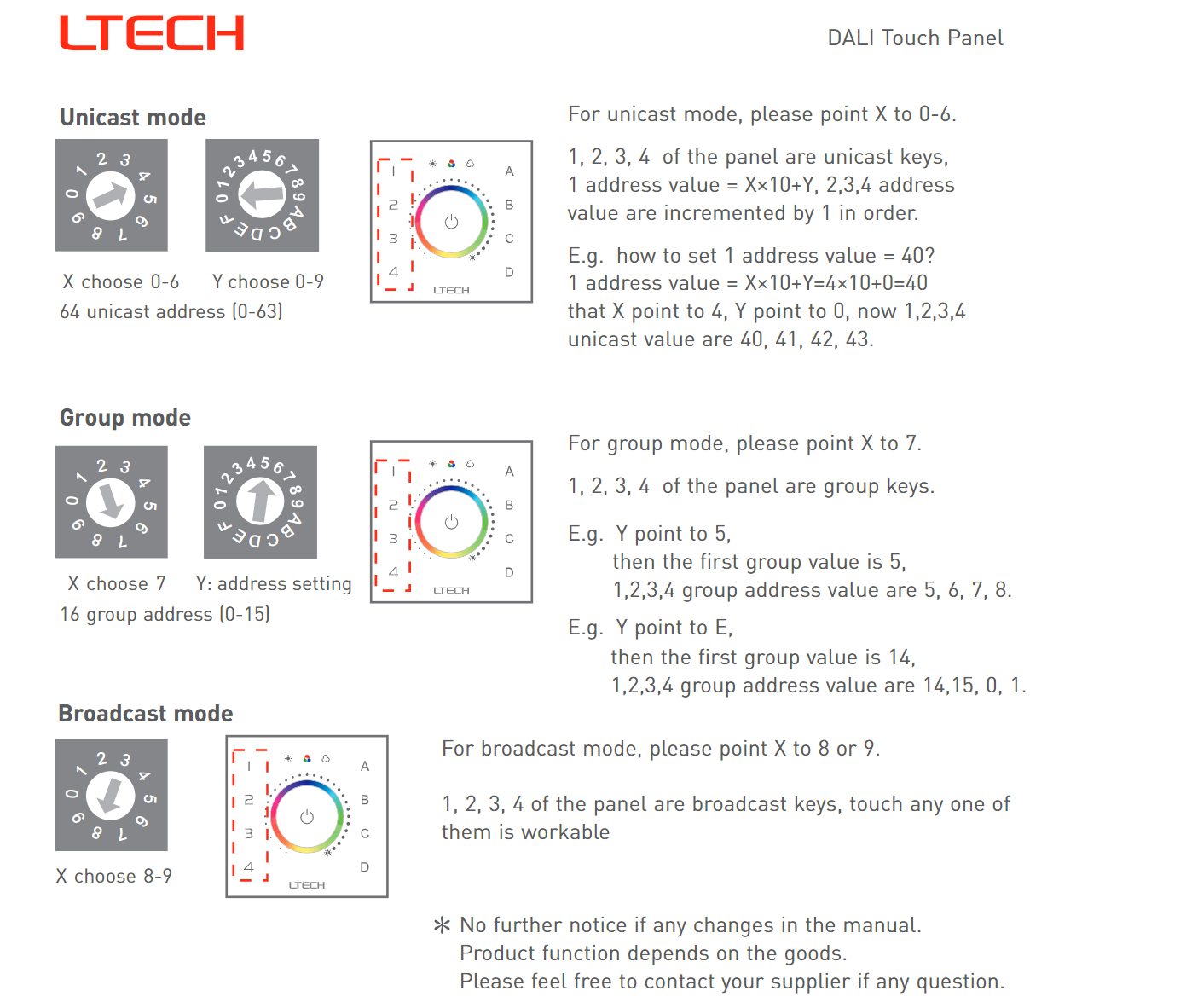 CE and RoHS approved
Product Tags
Use spaces to separate tags. Use single quotes (') for phrases.